President Yamashita visited our office. A friendly party was held
It appears the COVID-19 pandemic is coming to an end.
The other day, Toshinari Yamashita, our president, director and CTO of GMO BRAND SECURITY visited our office in Ho Chi Minh City with Terakado who also works for the company for the first time in two and a half years.
Yamashita had 1-on-1 meetings with each member where he listened carefully to their issues and concerns.
Terakado is from the United States. He explained the design of softwares and other topics in English. He offered us an English lesson as well.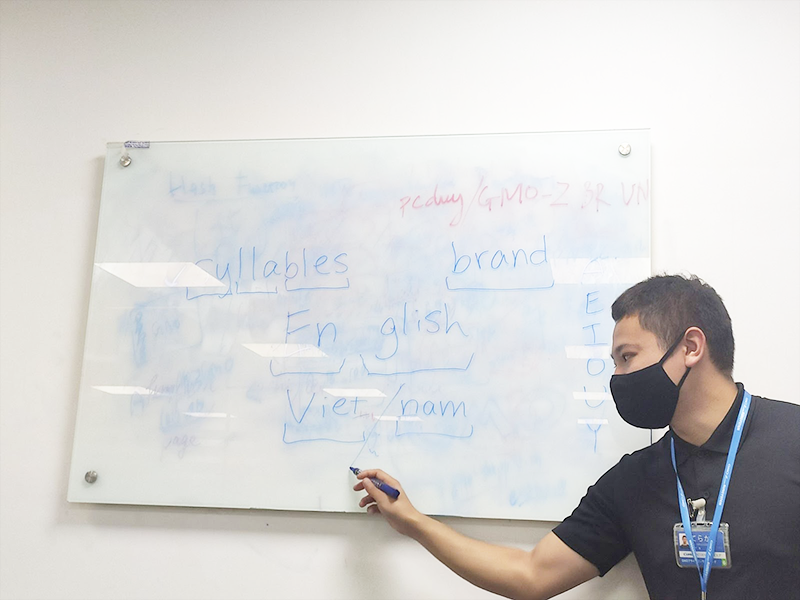 Later at night, we had a get-together. Yamashita adores the goat dishes of Ho Chi Minh and he enjoyed the local cuisine with us.
The counter height tables by the window provide an open atmosphere.
Our organizational structure is flat, and we all get along with each other like family.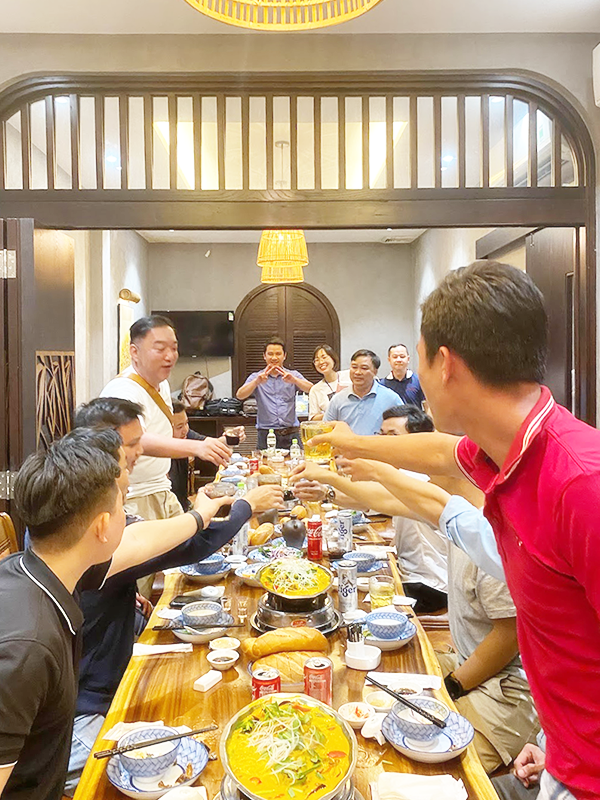 We will restart exchanges between Vietnam and Japan that were halted over the recent years due to COVID-19.